2023 Australian Federal Budget Webinar – Expat Edition – Welcome to the Australian Expat Webinar Series where we hold regular updates on the financial topics that matter most to Australian expats.
With the recent surprise interest rate annoucement by the Reserve Bank of Australia this months Australian Federal Budget release by the new Labor Government is one that was going to be watched intently.
Against a backdrop of geopolitical tension, higher interest rates and cost-of-living pressures, Treasurer Chalmers handed down his second Australian Federal Budget on the 9th May.
Our Managing Director for the EMEA region, Brett Evans, and Mitchell Kelsey, financial planner specialising in the APAC region, will go through the Budget announcements and in particular how this affects Australian expats.
Date – 17/05/2023
Time
9:30am – 10:30am (London)
10:30am – 11:30am (Paris)
12:30pm – 1:30pm (Dubai)
4:30pm – 5:30pm (Singapore/Hong Kong)
6:30pm – 7:30pm (Sydney/Melbourne)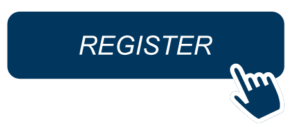 There will also be an update on the proposed changes to the Tax Residency Rules as well as update on the outlook for the Australian property, currency and global equity markets.
There will be a lengthy Q&A session at the end where all of your questions regarding managing your finances as a expat will be answered.
Recording
The session will be recorded so if you can't attend make sure you still register so we can send out a recording to you after the event.