Australian Expat Tax and Finance Briefing for 2023 Webinar – In this webinar Brett Evans, Managing Director for the EMEA region for Atlas Wealth Management, and Ben Turner, Managing Director of Atlas Tax, will run through many important topics that are currently affecting Australian expats.
These topics include:
Latest on the upcoming Australian tax residency rule changes
How the recent UAE End of Service Benefit announcement may affect your repatriation
Property, share and currency market update
Demonstration of strategies that Australians can employ to financially maximise their time overseas
There will be a lengthy Q&A session at the end where all of your questions regarding tax and managing your finances as an expat will be answered.
We look forward to seeing you online and don't forget to share this with your friends and colleagues too.
Date –        02/11/2023
Time –       9:30am – 10:30am (London)
12:30pm – 1:30pm (Dubai)
4:30pm – 5:30pm (Singapore/Hong Kong)
7:30pm – 8:30pm (Sydney)
Venue – Online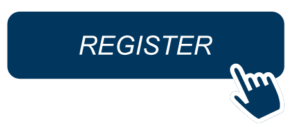 Recording
The session will be recorded so if you can't attend make sure you still register so we can send out a recording to you after the event.