Australian Expats In Abu Dhabi Tax and Finance Briefing for 2023 – As an Australian expat in Abu Dhabi do you have questions about the new ATO Tax Residency rules, how to maximise the financial opportunities living here and how to plan for your return home?
We are back in the capital talking about Australian tax residency, EOSB's, markets as well as financial strategies designed for expats.
In this seminar
Brett Evans
, Managing Director for the EMEA region will run through many important topics that affect Australian expats, whether they have just arrived in Abu Dhabi, planning on remaining here for the long term or are preparing to return to Australia.
These topics include:
Latest on the upcoming Australian tax residency rule changes
How the recent UAE End of Service Benefit announcement may affect your repatriation
Property, share and currency market update
Demonstration of strategies that Australians can employ to financially maximise their time here
Your first house beer or wine is on us and will be accompanied by some light canapés.
There will be a lengthy Q&A session at the end where all of your questions regarding tax and managing your finances as an expat will be answered.
We look forward to seeing you there an don't forget to share this with your friends and colleagues too
Details
Date          5th October 2023
Time         7:00pm to 9:00pm
Location  Bab AlQasr Hotel, Abu Dhabi
Click on the button below to register.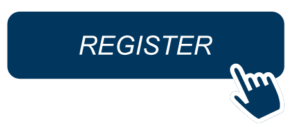 To find out more about Atlas Wealth Management and how we can help Australian expats please go to https://www.atlaswealth.com.